Need the most obvious publicity? Start with O2O Message!
O2O Message is a notification talk, friend talk, and text sending service using KakaoTalk.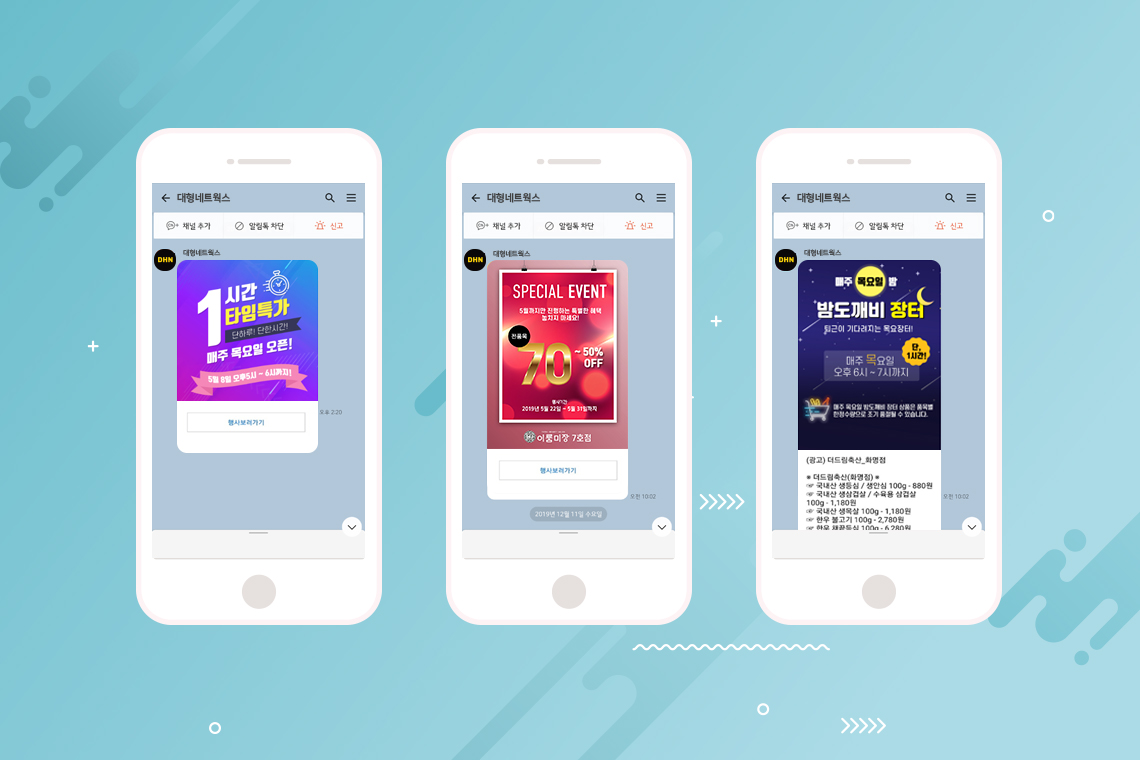 [ Use immediately without installing difficult programs! ]
Automatic sending of replacement text in case of transmission failure / Automatic refund if unsuccessful
We will register the address book for you. / Friend gathering function
A systematic work system such as sales, operation, technical support, and customer center is prepared.
Customer satisfaction, sales increase, customer service increase, SNS promotion
Satisfying customers with readable text
Increase sales through
various promotions
Increased customer
service with targeted
advertisements reflecting
customer preferences
SNS promotion effect
through KakaoTalk channel
There is no need for additional manpower as we provide design and sending agency.
[ Customized design service from professional designers ]
You can send KakaoTalk and text messages on one screen.
It is produced with a customized design that reflects the characteristics of the company.
All you need to do is send us a work request and we will handle everything from design to production and shipment at once.
O2O Message meets with various customers.
shopping mall

Member registration notification, product restock notification, refund/cancellation notification notification, delivery inquiry notification, various event notifications, coupon notification

courier company

Delivery departure notification, delivery inquiry notification, delivery completion notification, return reservation notification, return collection notification

election promotion

Candidate information notification, election promotion notification, informational message notification

hospital

Reservation notification, customer satisfaction survey notification, notice notification such as holidays, various event notifications

Golf/member sports

Reservation notification, customer satisfaction survey notification, notice notification such as holidays, various event notifications

travel company

Member registration, travel product notification, reservation and schedule notification, various event notification, coupon notification

lodging company

Member registration, various event notifications, coupon notifications

beauty service

Member registration, various event notifications, coupon notifications

a variety of performances

Membership registration, performance promotion notification, various event notifications, coupon notification