Difficulties in publicity at marts nationwide! Solve the problem with Kakao notification Talk & Friend Talk!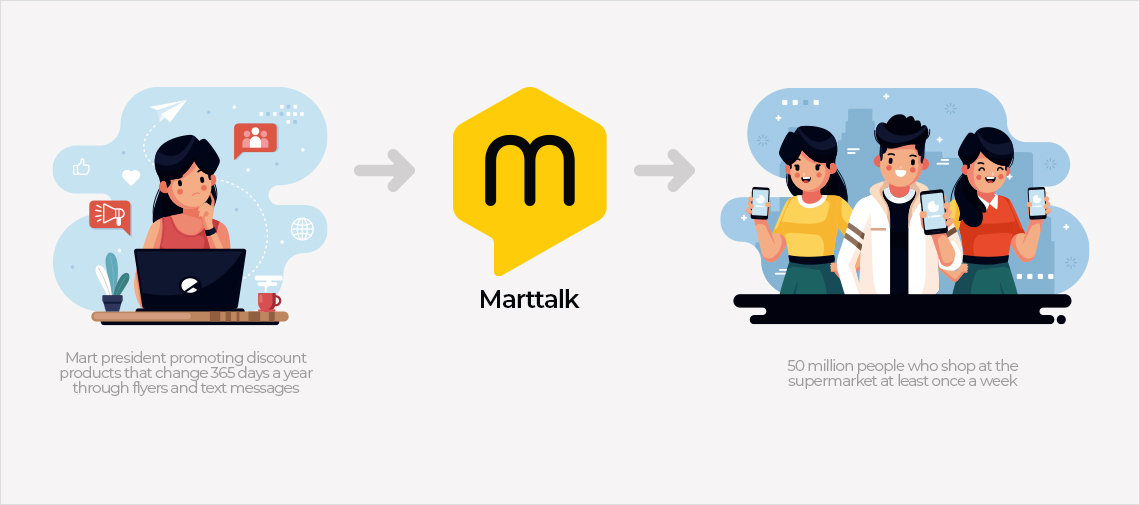 There is a mart and customers' O2O platform, MartTalk.
[ n an era where KakaoTalk is more convenient than phone calls or text messages ]
Information can be delivered quickly and easily with content from professional designers.
It is not treated as spam and is accurately delivered to the customer's KakaoTalk.
The cost-effectiveness of promotional marketing is very high.
Customer visits increase due to the effect of social media marketing through the news box.
Various events possible using targeted marketing
We make friends with more customers more easily!
[ Added the only friend gathering function in Korea ]
With the friend gathering function of MartTalk, you can collect more than 5,000 plus friends in a single day without CF or advertisement.
[ High readability and excellent delivery ]
Compared to regular text messages, Kakao Mart Talk has a variety of image uses, so it has excellent readability and high message delivery.
[ Secondary outgoing possible in case of Kakao Talk failure ]
By applying a secondary sending system, if the KakaoTalk message transmission fails, a second general text message is sent.
It is easy because it can automatically send a second text message to KakaoTalk message failure, and the overall message success rate is high.
[ Notification can be sent ]
You can send coupons and informational messages at a lower price than advertising messages with notification Talk.
[ full care service ]
It is an integrated message sending service for users who find it difficult to use Friend Talk and notification Talk. Friend Talk main image and online flyer are produced and provided.
Customers are satisfied and sales have increased~!